HouseSang | Single Property WordPress Theme
Download Now      Price : $49     View Demo
PORTFOLIO'S SHOWCASE
Not only HouseSang, but we also created a number of themes for real estate & single property. And we are happy to recommend some by another brand which can be suitable for your style. You can check our stuning collection here.
Check out some of good websites built from our HouseSang WordPress Theme.
#1. Sunsetvillagemhc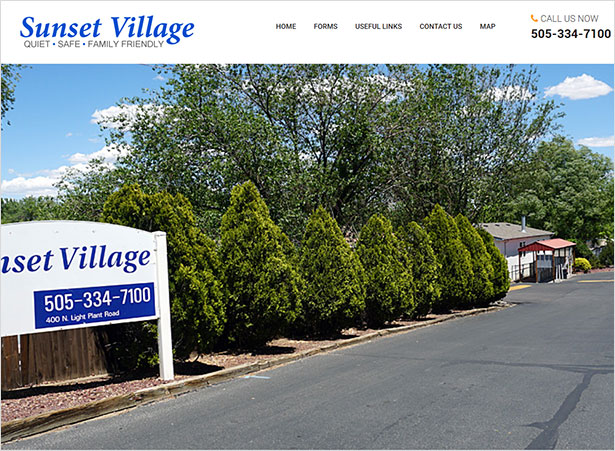 #2. Lacugulada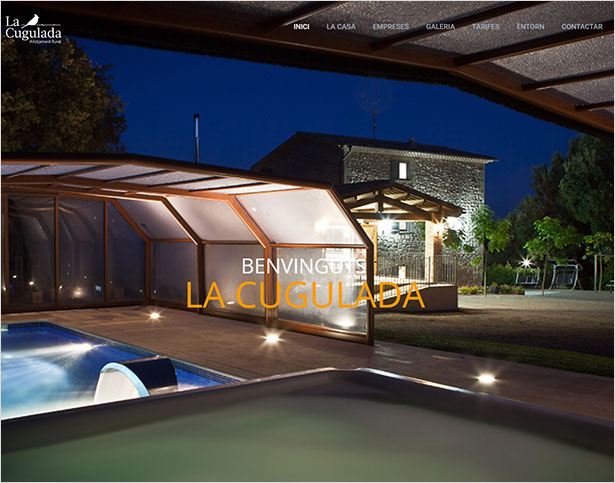 One Of The Best Single Property & Real Estate WordPress Theme 2019
Welcome to HouseSang – a modern & powerful Single Real Estate WordPress building tool that you shouldn't miss out for your website. This theme is right perfect for residence realtors, real estate agencies, landlords, construction companies or property owners to rent or sell buildings, apartments, houses, villas, farm houses and raw houses.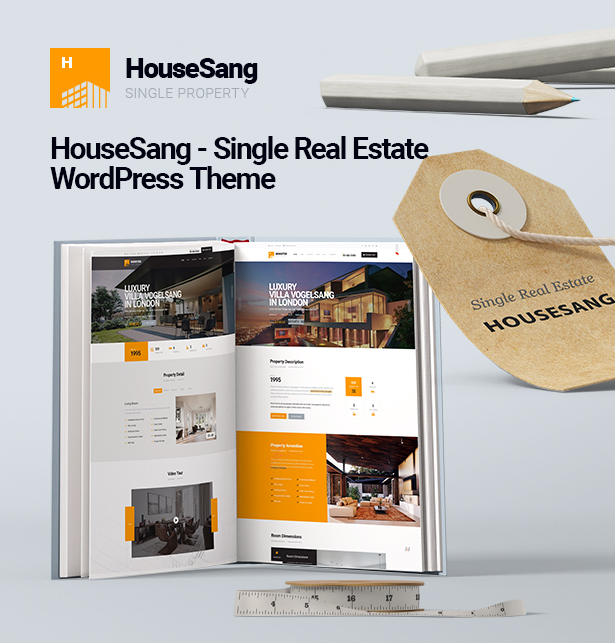 Let's explore how impressive HouseSang is and why you will fall in love with it!
HouseSang is not just a WordPress theme, it is great & high-quality tool to build any stunning single property & real estate website. With efficient efforts of Visual Composer, Revolution Slider, WooCommerce, Multiple Languages & RTL Support & numerous strong Plugins, you're enable to build/edit/customize rich content, layout, background of Single Real Estate as you want. Your single property will be impressive with Slider, Amenity, Spectacular, Gallery, Videos, Virtual 360, Location, etc. Moreover, totally building on 100% WordPress Framework, this Single Property Real Estate Theme allows customizing any part of the theme to corresponding your need.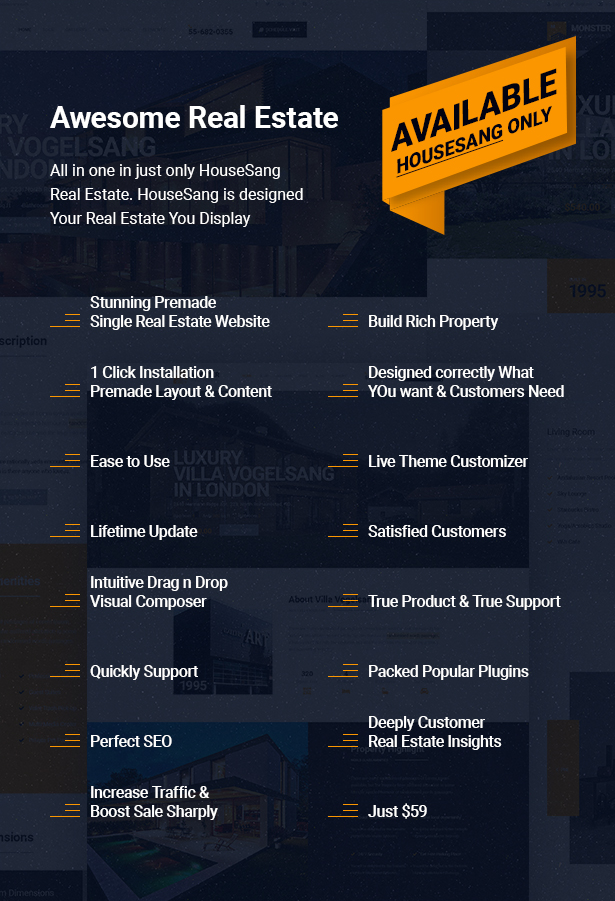 This all-in-one WordPress theme will meet all your requirements to show off your rental apartments & buildings complex website. Not only does it display awesome appearance but also it is designed with tons of powerful features inside.This all-in-one WordPress theme will meet all your requirements to show off your rental apartments & buildings complex website. Not only does it display awesome appearance but also it is designed with tons of powerful features inside.
# 04+ Ready-to-use Single Property Homepages
HouseSang comes with 04+ stunning premade layouts. Each homepage is designed creatively and packed with ultimate core features to make your single property & real estate outstanding from the crowd. With one-click demo import tool, you can easily replicate any catchy demo in no time.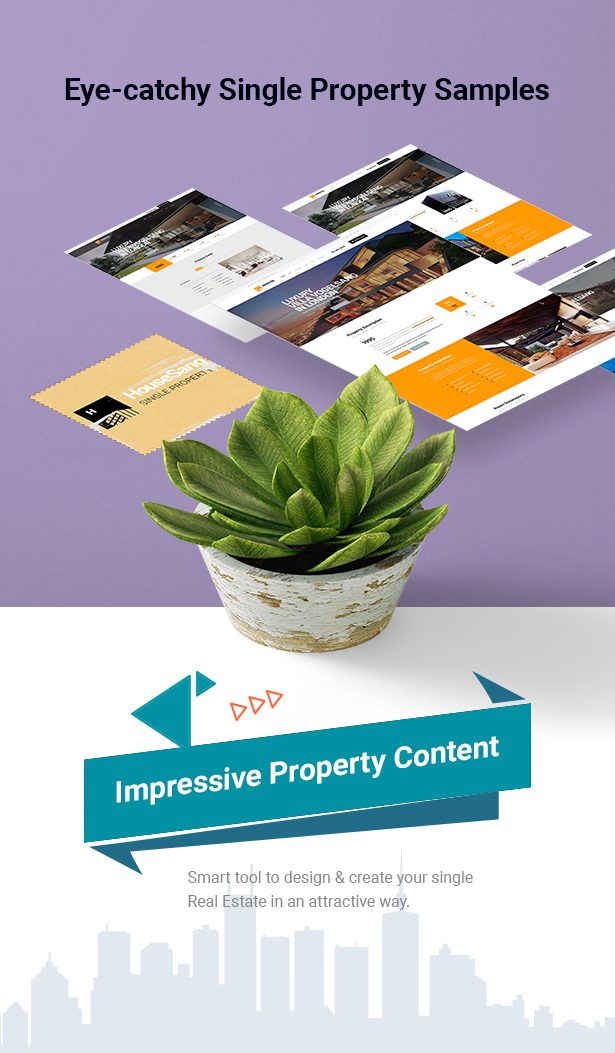 Coming with beautiful pages & functional elements, HouseSang is a smart way to build promptly your Single Real Estate website more attractive and raise traffics drastically.
All-in-one WordPress Theme For Property Sales & Rental Business
#1. Detail Property Showcase
You can display property amenities and room dimensions as detail as you want. In the dashboard, the theme enables admin to add, edit your own description and amenities for the property you want to show off.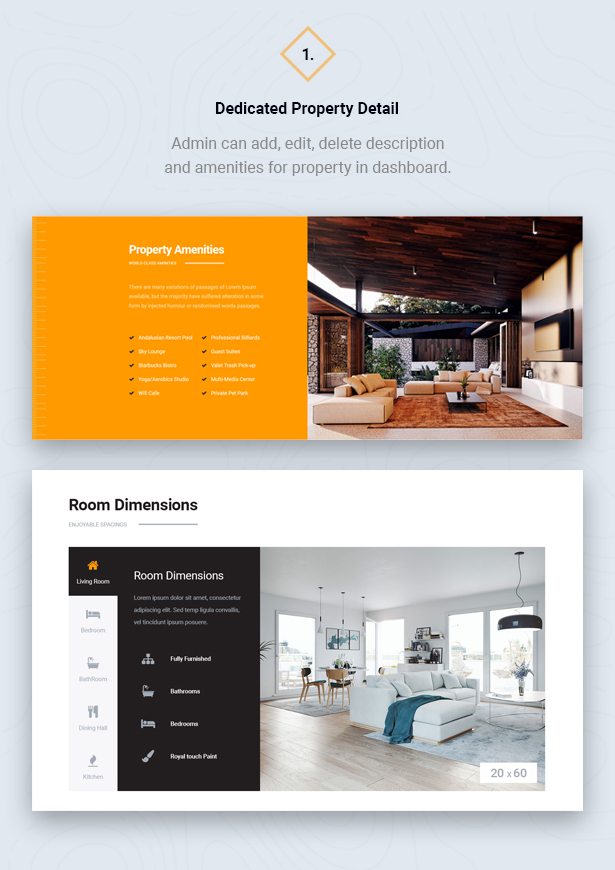 #2. Impressive Property Description
HouseSang is specially designed to polish your single property & real estate. In the description, you can introduce your property with impressive history that will attract visitors instantly to check more details.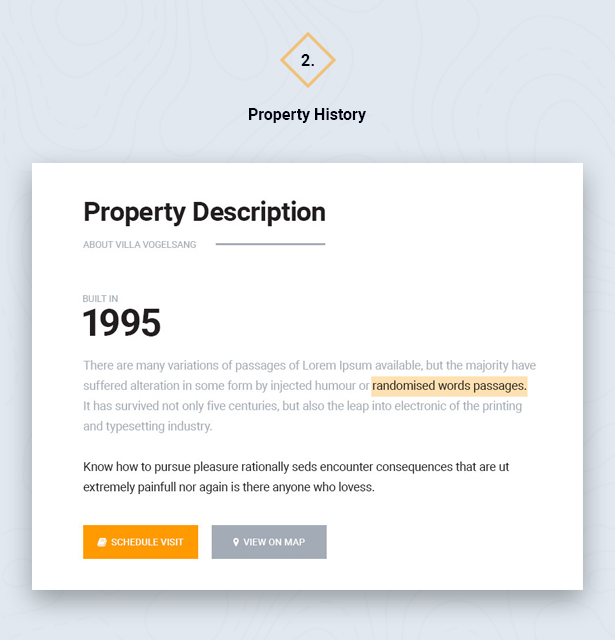 #3. Showcase Image Gallery
For each items, visitors can zoom and view all beautiful images in any gallery with ease. The single real estate WordPress theme helps you enhance customer experience by providing the best convenience.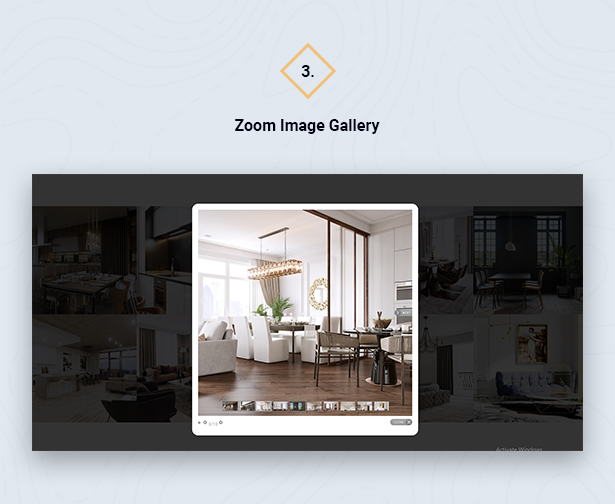 #4. Quick Schedule Visit
If your visitors get interested in any villa, land, apartment, house or raw house, they can set a visit schedule quickly by clicking on ''Schedule A Visit'' button.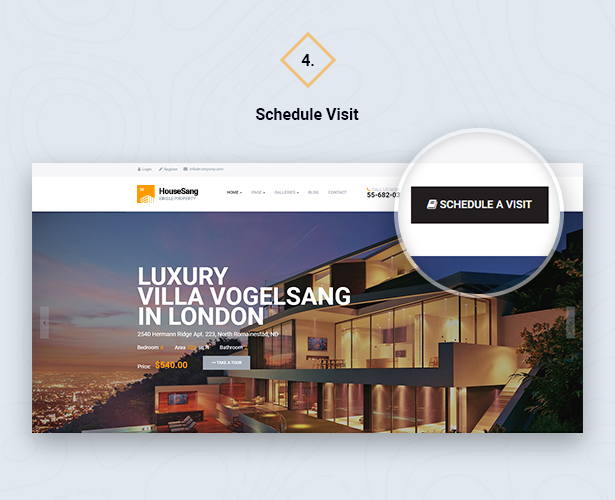 #5. Provided Location Detail
By providing location details for property and real estate, your customers can easily decide to choose the best house or apartment with desired location. Give them more reasons to purchase your items!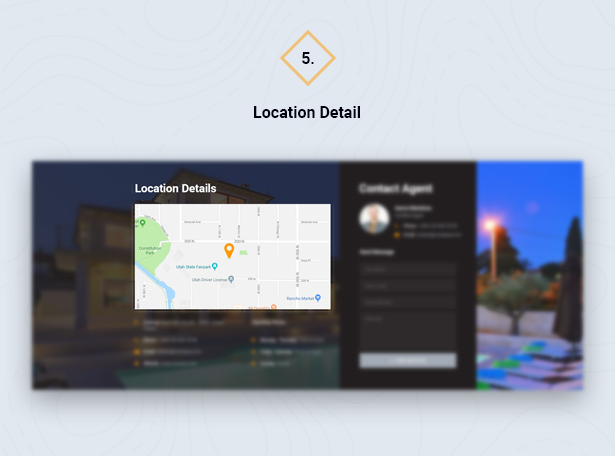 #6. Build Trust With Neighbor Review
There's a place for you to show positive reviews from neighbors of the property visitors are referring. HouseSange makes your real estate & property more reliable for living.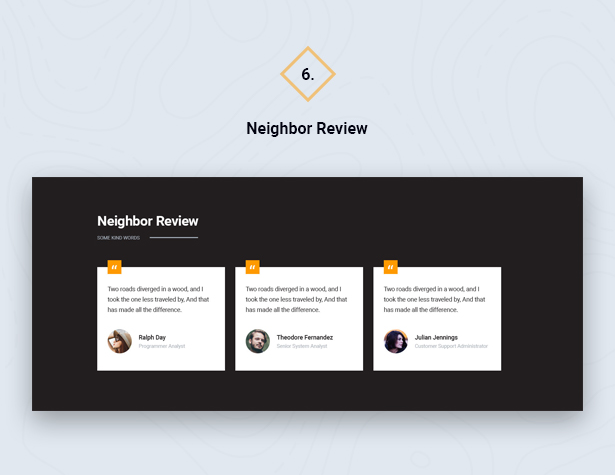 #7. Built With Rich Amenities
HouseSangis an ideal WordPress theme for single property & real estate because you can show off your items with full, comfort and convenient amenities with a list of utilities and attached images.
#8. Target Customers With Nearby Places
It's easy and fast for visitors to find nearby places of the property with Google Maps support. By this way they can pick the most convenient place for living.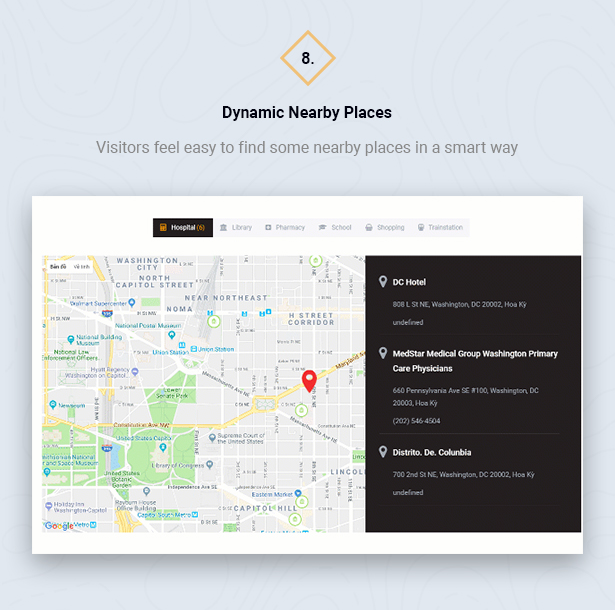 #9. Quick Visit Booking Form
With HouseSange Single Property, there is a visit booking form for viewers to contact with the agent for details before visiting that property. All they need to do is leaving their phone number & a message for the agent and wait for the response. Save customers lots of time & effort!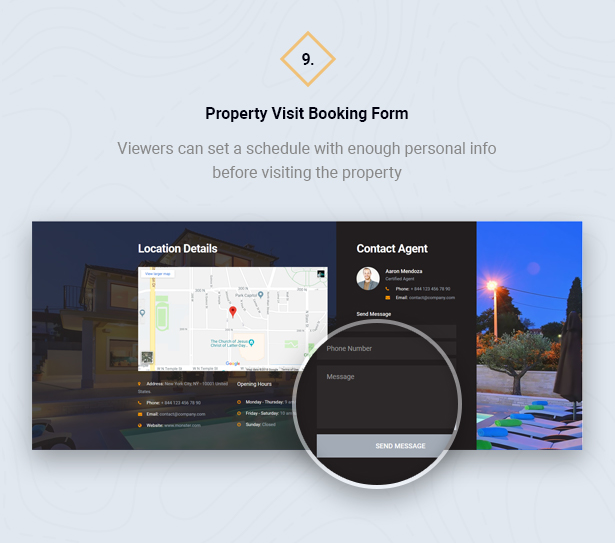 #10. 360 Virtual Tour
With 360 Virtual View (iPanorama 360) integration, your visitors definitely take an overview of the property they like.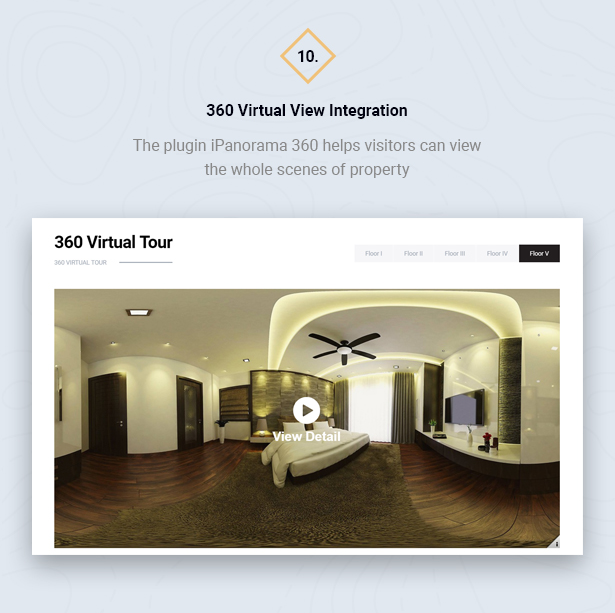 #11. Video Tour Support
Beside 360 Virtual Tour, visitors can view the whole details of the property with video tour and experience by themselves.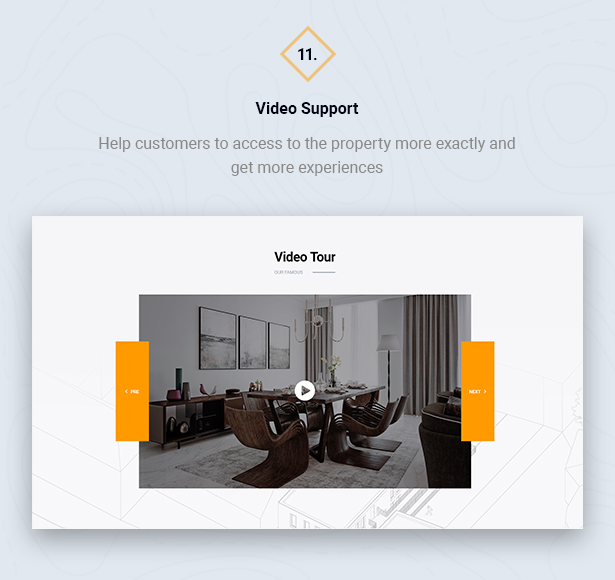 #12. Spectacular Mapping View
One of amazing features that are only available in HouseSang Single Properties and Apartments is spectacular views. Visitors can view the whole scenes of the property.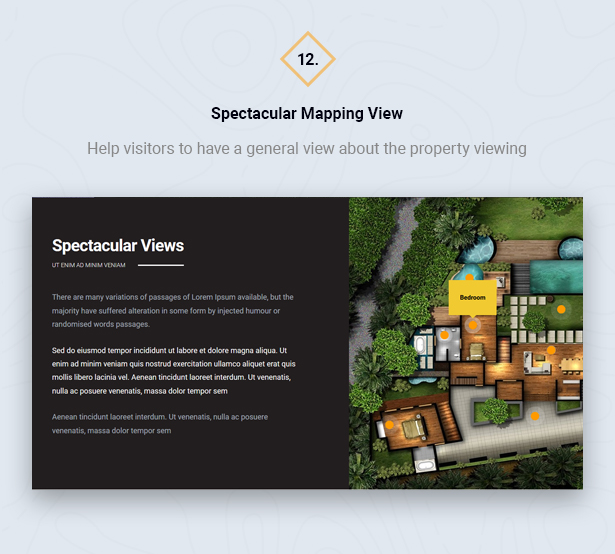 #13. Display Multiple Floor Plan
That will be great for visitors to refer multiple base floor plan showcased with details. Then, they can choose the most comfortable design of the property.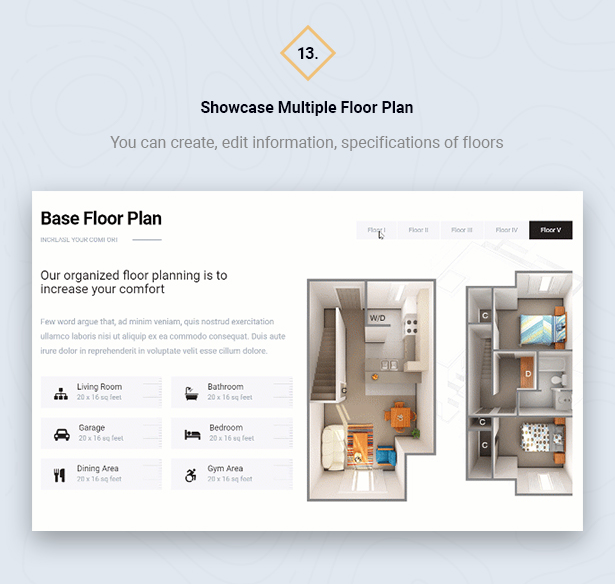 #14. Customize Google Map With Ease
Our WordPress theme for single property & real estate will enable the admin to set up & edit map style with ease for the best effect.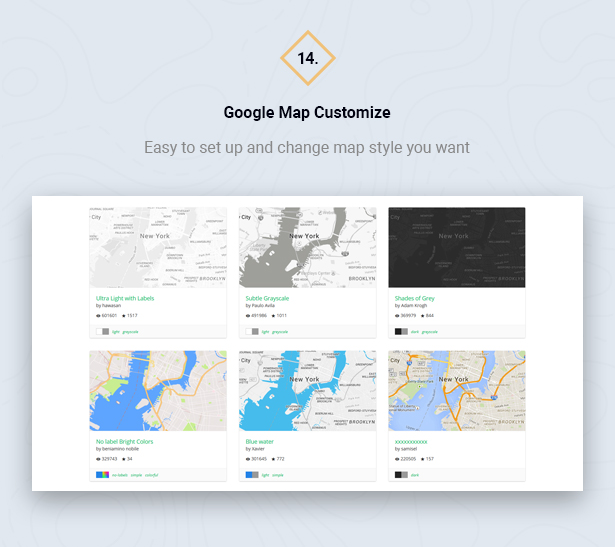 #15. Show Contact Agent Info
By showcasing contact agent info such as name, photo, phone number and email address, you can build prestige for the website and also support customers to contact quickly.
#16. Creative Real Estate Blog
It will be the best place for you to share your successful property projects, news or any event & promotion.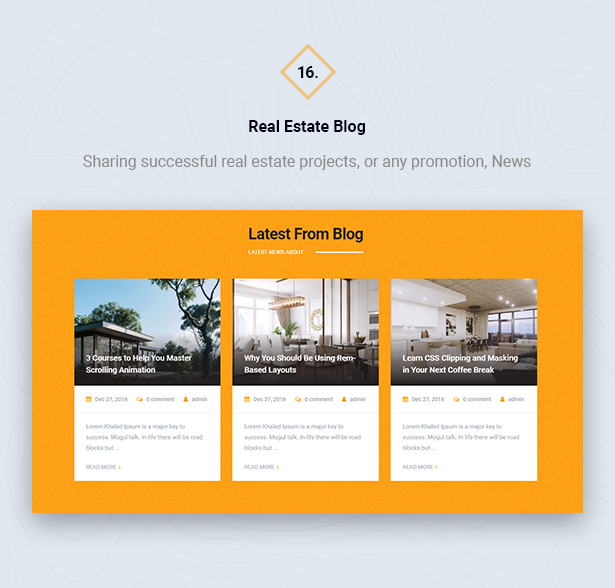 #17. Powerful Drag & Drop Visual Composer
With Visual Composer support, you will be provided with various premade elements to build and enrich content and layout for your single property website.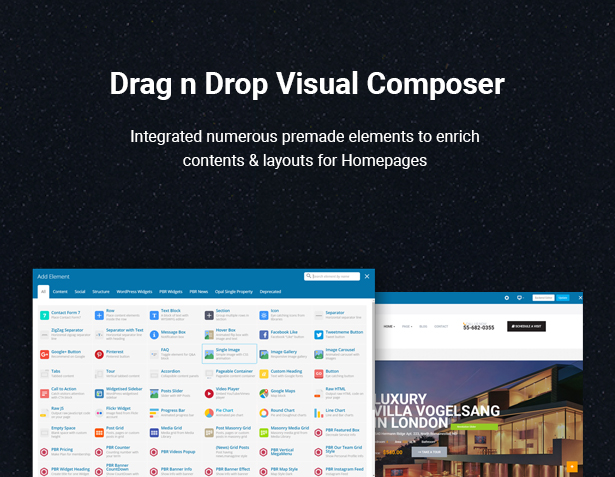 #18. Amazing Live Time Customizer
HouseSang is a special Single Real Estate Opal theme that offers Amazing Live Customizer with the changes in real time. By this way, you can save cost, time and effort in customization. It allows you to tailor Header, Blog, Background, etc.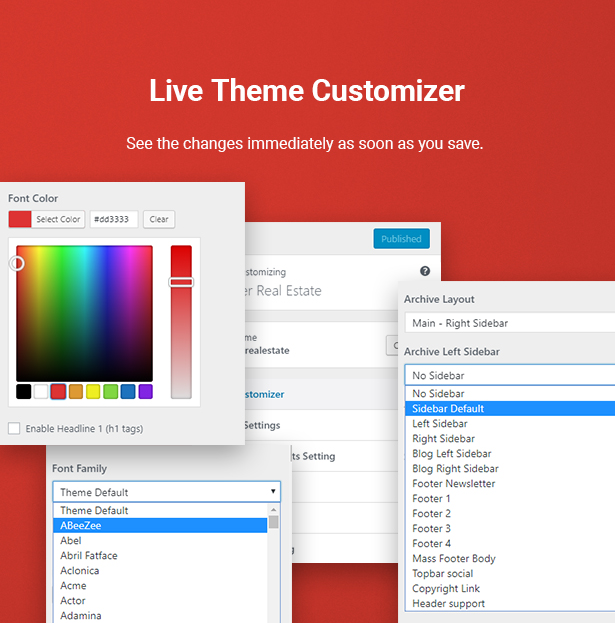 Other Fantastic Single Property Features You Shouldn't Ignore!
HouseSang is fully responsive & mobile friendly. Hence, it will be displayed perfectly on any screen. Besides, the theme comes with flexible admin panel, numerous functional inner pages, multiple powerful plugins. Also, when using our theme, you will get RTL & Multilingual support, lifetime update and dedicated support.

# SEO Optimization
In additional, HouseSang is highly SEO optimized & designed with deeply customers insight in Real Estate. Therefore, customers can find your website easily on the Internet with high rank. You can attract a wide range of potential customers significantly.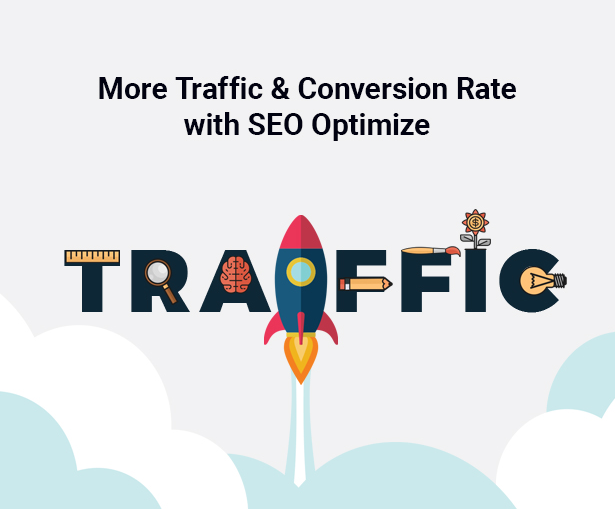 # High Speed Optimized
Last but not least, HouseSang is amazingly fast thanks to high speed optimization. Help you increase customer experience & satisfaction easily!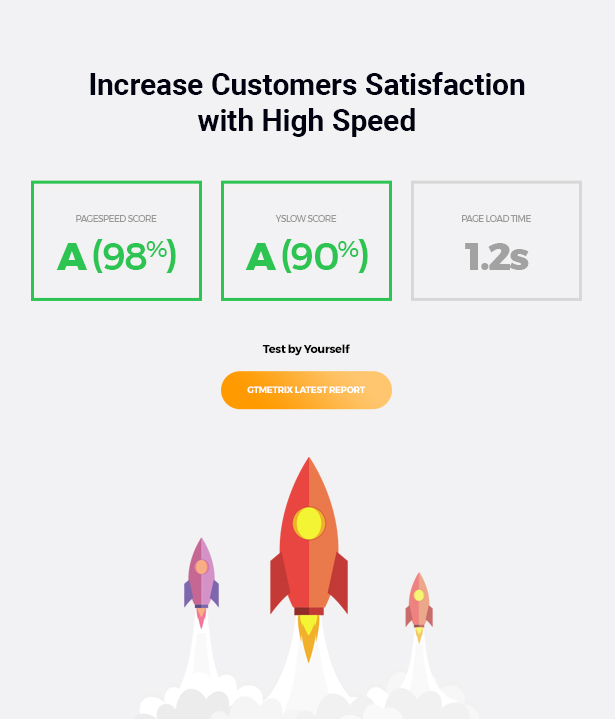 We're so proud of our theme with beautiful outside & functional inside. We're also grateful to customers for trusting and choosing our products.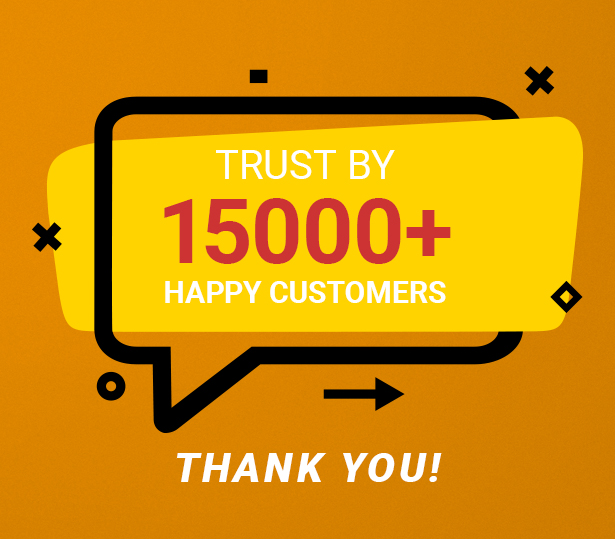 Our support channels:
Let's discover How Amazing HouseSang Single Real Estate WordPress Theme is!