Trueshoes – Responsive WooCommerce WordPress Theme
Download Now      Price : $79     View Demo
Compatible: shoes wordpress theme, sports WordPress Theme, gym wordpress theme

Latest Version 2.0.2 Release March 24, 2020 Click HERE to view the Changelog

Improved WP 5.3.x compatibility!
Compatible with WooCommerce 4.0.x
Update Slider Revolution WordPress Version 6.2.2
Update WPBakery Page Builder to 6.1
Trueshoes – is an extremely powerful and flexible premium WordPress theme with responsive & retina ready design. Specially perfectly fits trendy fashion website with a strong, sweet and elegant style. It embodies a sensible design with a product-centered layout to captivate every customer's heart. It has included a variety of skins, It is built upon Bootstrap 1920px Grid, and it has Retina Ready Icons. It has been designed pixel perfect and meets the newest trend web experience.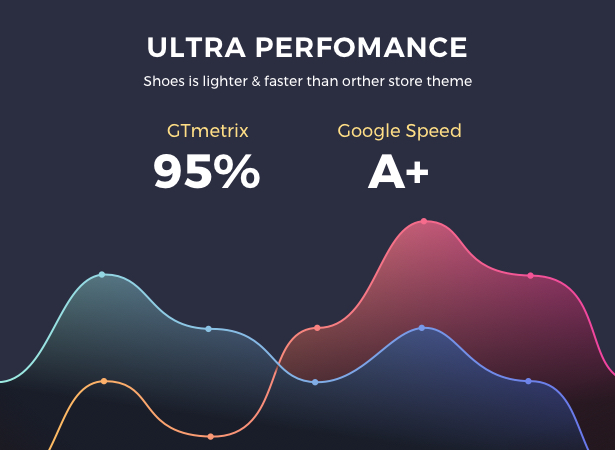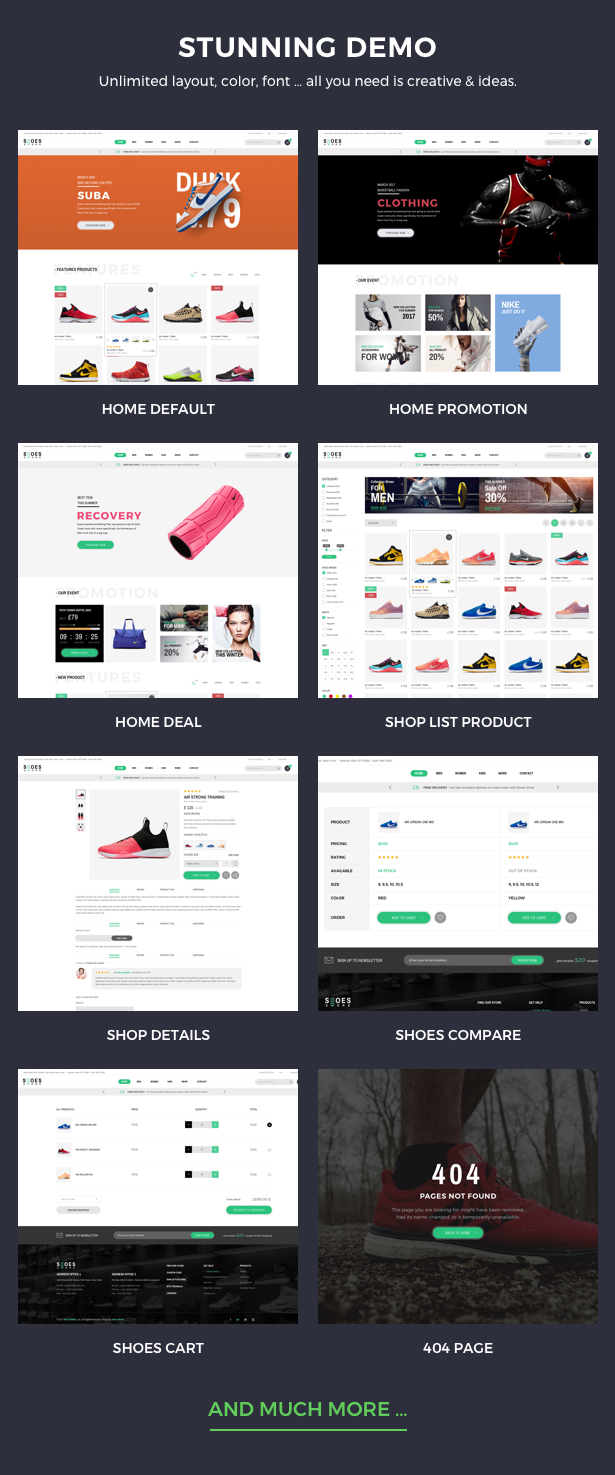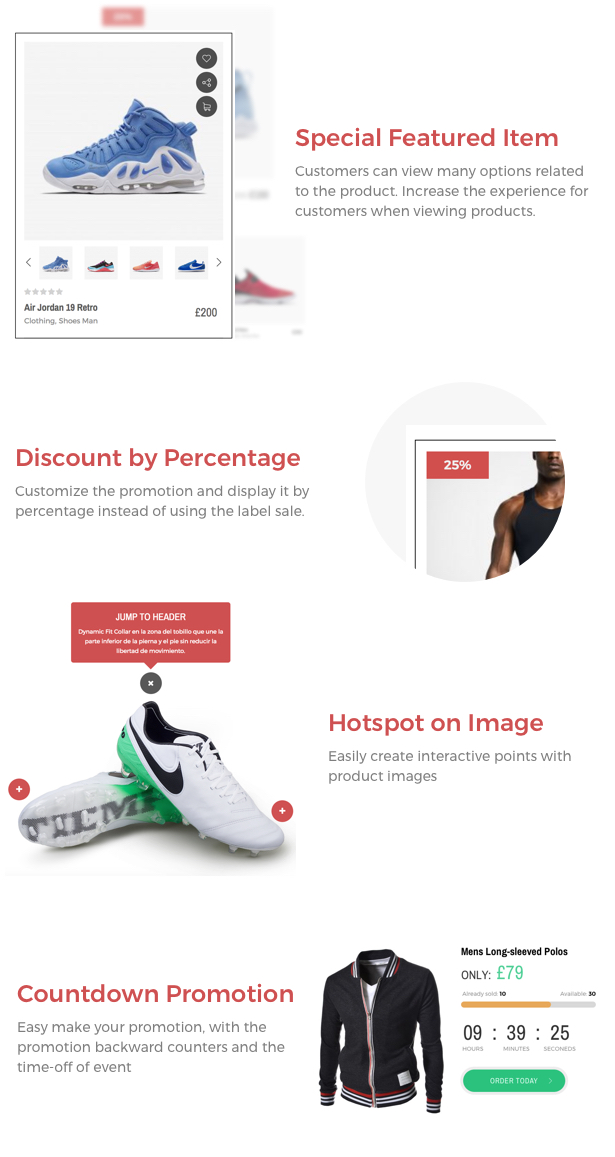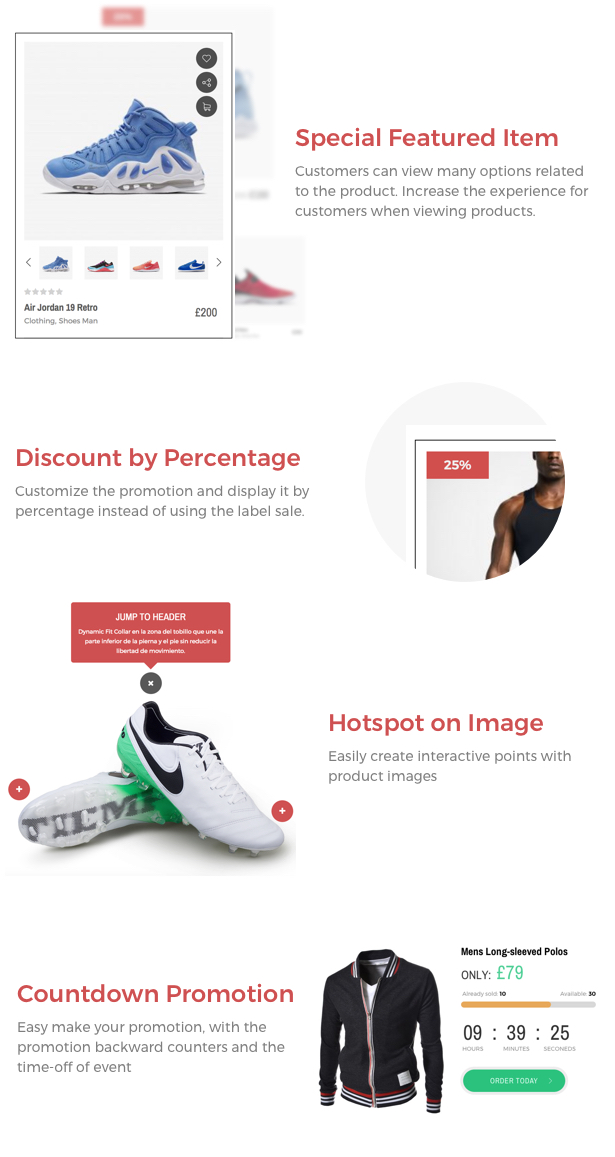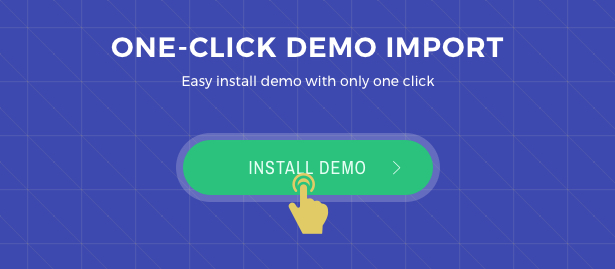 This theme is perfect for any type of fashion shops and comes with lots of awesome features, such as: ajax price slider, custom grid modes, revolution slider, quick install package and etc. Simply check features list below
Click Live Preview to see more or click Add to cart if you're already in love with ourTrueshoes!
Features
Powerful admin interface
Highly customizable
Visual Composer Drag & Drop page builder
No coding knowledge required
WooCommerce Integrated Theme
100% Fully Responsive Theme
WordPress 4.8+ support
Translations Ready
Social Share functionality
Easy Installation and setup
Clean and commented code
Cross Browser Compatibility: FireFox, Safari, Chrome, IE10, IE11
Custom CSS in theme options
AJAX Shop filters
AJAX Search
WooCommerce attributes swatches
Search engine optimised (SEO)
WPML Ready, in case your business need a multi-language site
Post Format Supports: Standard, Aside, Image, Gallery, Video, Audio, Link, Quote, Status, Chat
BUILT IN PLUGINS

Visual Composer included
Revolution Slider included
Full WooCommerce support

One-click demo data installation
WPML Ready for translations (plugin is not included)
Custom Visual Composer elements (shortcodes)
Demo content included (xml files)
Advanced Theme Options
3 sidebar layouts

Left Sidebar
Rights Sidebar
Full width

Advanced page heading settings
Full width sections
2 Headers types
On/off sticky header
Hot deal count pro
Top Bar header
Upload font and google fonts
Unlimited colors
whist list and Share buttons for blog posts
Built in Quick View feature
Lazy loaded imaged for fast page performance
Color swatches built in
Different Single product styles
Social Buttons shortcode
Advanced buttons custom
Custom Google maps easy
Custom dropdown sizes
Menu items easy
Custom HTML (Visual Composer blocks in menu)
Animated counter shortcode
Custom options for pages
Custom sidebars
Custom layouts
Page headings images
Retina ready
Free Updates
Support
First of all, Thanks so much for purchased our items. We were really appreciated it and hope you enjoy it! If you need support, all support will be conducted through our support system ( https://nouthemes.ticksy.com ). We usually get back to you within 24 hours. (except holiday seasons which might take longer).
Changelog
*Version 2.0.2 ( 24 March 2019 )
NEW: Compatible with WooCommerce 4.0.1
NEW: Update Slider Revolution WordPress Version 6.2.2

*Version 2.0.1
- Improved WP 5.3 compatibility!
- Update wooCommerce version 3.8.x 
- Update  visual composer, revolution slider
- Fix import demo

*Version 1.0.26
- Update wooCommerce version 3.6.3 and Visual Composer 6.0.2

*Version 1.0.25
- Fix bug hover image product when upgrading to woocommerce version 3.6.2
- change log: http://prntscr.com/nmb0oq


*Version 1.0.24
- update woocommerce 3.5.6,  visual composer ver 5.7 and slider revolution Version 5.4.8.3f
- change log https://prnt.sc/mvbfa5

*Version 1.0.23
- Fix bug: page checkout select on change.  http://prntscr.com/mqfqof
- Update  visual composer, revolution slider

*Version 1.0.22
- Update wooCommerce 3.5.1 (outdated template in WooCommerce 3.5.x).  https://prnt.sc/lh7n24

*Version 1.0.21
- Fix bug change color on customizer and layout detail product. https://prnt.sc/kzeah5
- Update visual composer, revolution slider

*Version 1.0.20
- Fixed bug search on android
- Update visual composer, revolution slider

*Version 1.0.19
- Update variant show image

*Version 1.0.18
- Add field google map api, update woo. 
- Refer: https://elfsight.com/blog/2018/06/how-to-get-google-maps-api-key-guide/

*Version 1.0.17
- Update VC, rev
- Update woocommerce, add breadcrumb to single product

*Version 1.0.16
- Update cart content
- -  Add zoom and product gallery lightbox, support mobile

*Version 1.0.15
Update Woocommerce 3.3.3, visual composer, revolution slider

*Version 1.0.15
Update Woocommerce 3.3.1
 -  Change log version 1.0.15 : https://prnt.sc/ibg841

*Version 1.0.13
Update newsletter form
 -  Change log version 1.0.13 :http://prntscr.com/hybgbm

*Version 1.0.12
Fix bug change address in Shoes About Store :
* Footer Widget Area #1
* Footer Widget Area #2
 -  Change log version 1.0.12 : http://prntscr.com/hjd3kk http://prntscr.com/hjd48f

*Version 1.0.11
- Fix bug gallery detail product on mobile
- Update visual composer page builder version 5.4.5
- Update  slider revolution Version 5.4.6.3.1
- -  Change log version 1.0.11 : http://prntscr.com/hgyqyn


- Update visual composer page builder and slider revolution

*Version 1.0.10
- Update visual composer page builder and slider revolution
- Fix not send mail from hosting, and SMTP support
 -  Log ver 1.0.10 :  http://prntscr.com/hbc96w

*Version 1.0.9
 -  fix bug rating select
 -  Log ver 1.0.9 : http://prntscr.com/ha0b7g

*Version 1.0.8
 -  Update products gallery.
-  Add sticky color, size sidebar for shop page.
 -  Log ver 1.0.8 : https://prntscr.com/h7vpna

*Version 1.0.7
 -  Add load more shop, products per page, update woocommerce  https://prnt.sc/h6yot9
 -  Log ver 1.0.7 : http://prntscr.com/h6zrsb

*Version 1.0.6
 -  Update banner woocommerce archive, update woocommerce , update plugin
 -  Log ver 1.0.6 : http://prntscr.com/h6zay5

*Version 1.0.5
 -  Fix bug style add cart button - single
 -  Log ver 1.0.5 : http://prntscr.com/h4gsnr

*Version 1.0.4
 -  Add configuration for maps: Add location from address or coordinates.
 -  Fix bug style detail product 
 -  Log ver 1.0.4 : https://prnt.sc/gzpv6p

*Version 1.0.3
 -  Add  panel Enable / Disable Add to cart
 -  Fix bug style
 -  Add badge hot sale 

*Version 1.0.2
  - Update Visual Composer: Page Builder for WordPress
 -  Add  Options left, right sidebar, no sidebar.
 - Fix bug reponsive banner on Safari http://prntscr.com/gx9wpj

*Version 1.0.1
  - Update shortcode plugin: shoestheme-helpers.zip
 -  Add trueshoes-child.zip

*Version 1.0 
  - Initial release