FullHouse – Real Estate Responsive WordPress Theme
Download Now      Price : $33     View Demo
FullHouse WordPress theme is a real solution for Real Estate website with dedicated real estate pages: Property, Agents, etc and dedicated systems to manage property – Opal Property, manage Agents – Opal Agents. The theme comes with flexible layout system with 11+ unique demos, creative design and ultimate core features to build outstanding Real Estate website. The powerful search & filter system allows user find their best fit property with ease.
The 1-click installation will help replicate great demos in no time. FullHouse has it own intuitive theme control panel that includes lots of useful options to manage your site. The theme is SEO friendly and optimized codebase to maximize your site's performance.
The Real Estate WordPress theme includes 2 best selling wordpress plugins: Slider Revolution (save you $18) and Visual Composer (save you $33). And 2 featured plugins from Opal Team: Opal Estate , Opal Membership which make full functions of property sites
Not only FullHouse, but we also created a number of themes for real estate & single property. And we are happy to recommend some by another brand which can be suitable for your style. You can check our stunning collection here.
Thank you so much for loving this. We hope you getting happy with our services.
PORTFOLIO'S SHOWCASE
Check out some of good websites built from Fullhouse WordPress Theme.
#1. Casagalera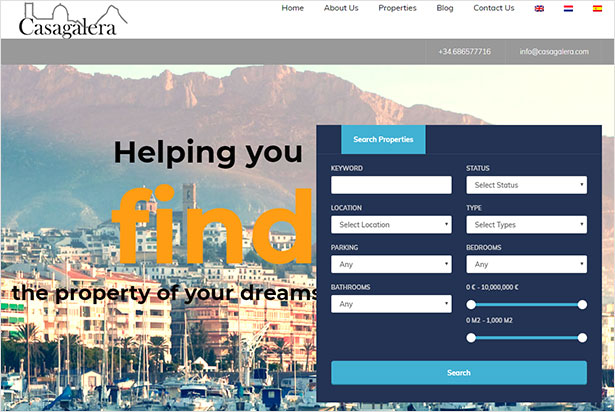 #2. Elihu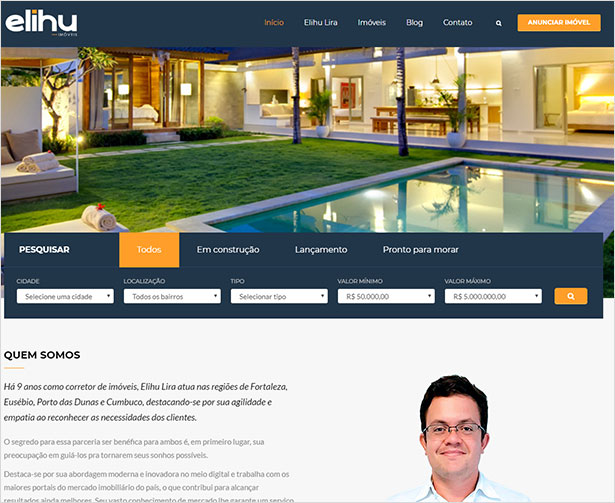 #3. Yamarealestate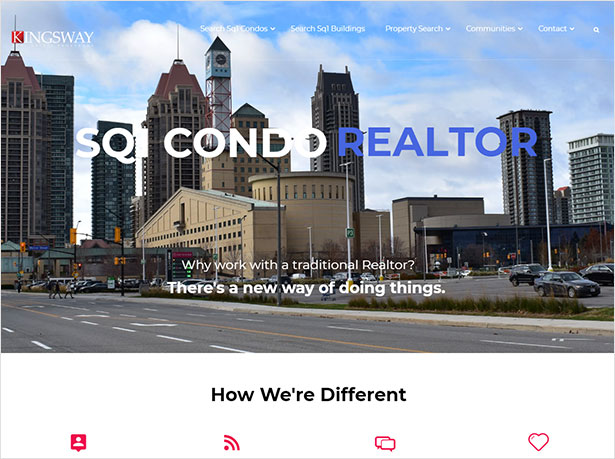 #4. Algarve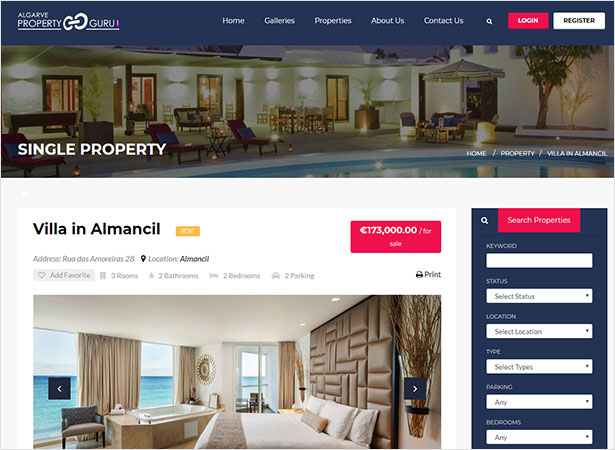 #5. Admire space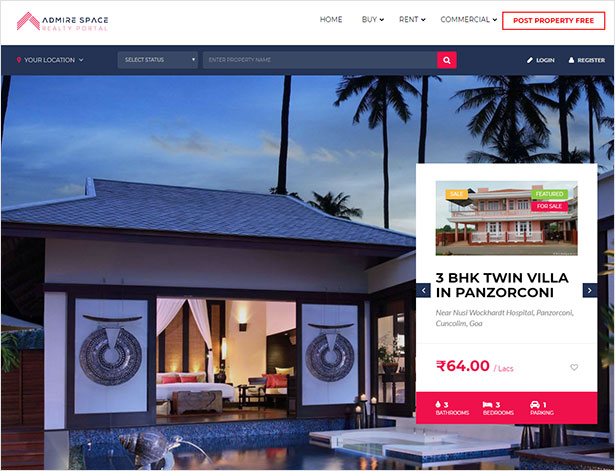 #6. Professo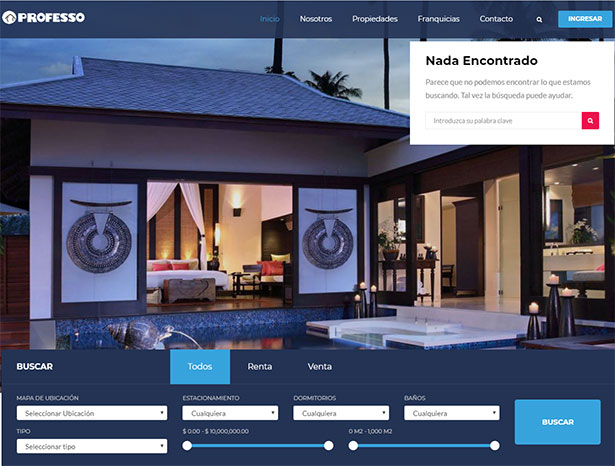 CHECK FEATURES ON SITE:
1. Agent Submit A Property, click to Submission page

Please signin with user: opalestate and password: opalestate
2. Explore features via video
EXPLORE PLUGIN FEATURES – Opal Estate
Opal Estate is total free to download, you get it in WordPress Plugins. Please click bellow image to get it now.

CORE FEATURES
MORE FEATURES
Powerful WordPress theme
1-click installation to replicate our demo site in your server.
Dedicated pages for Real Estate website: Property, Agents, etc
Membership: Packages Management, Multiple currencies, Coupon and Multiple Payment gates included
Easy to customize and extended features with using own hooks and template override
Powerful property search and filter system
Dedicated Property management system – Opal Property
Dedicated Agents management system – Opal Agents
Built on Visual Composer most awesome visual page builder for WordPress
Integrated Mega Menu Module With Lightweight Megamenu Editor Tool
WordPress 4.9.x tested and approved
3 Home page layouts
8 layouts for Propery listing page
Boxed and Full-width style
Integrates Bootstrap 3, supports HTML5 and CSS3
Clean, modern, multi-purpose design can be used for any type of website
Elaborated clean code for your convenience
Cross-browser compatibility: Chrome, FireFox, Safari, Opera, IE10
Fully responsive design
Visual Page Builder
Different sidebars variations
Amazing parallax effects both on rows and content
Fast and perfect performance while viewing
Compatible with many popular plugins
Built-in plugins: Opal Membership, Opal Estate
Easy to customize theme color via WordPress Customizer
Ease of customization
WordPress Customizer Supported: allow you configuring theme?s functions via WordPress options.
Customizer allow to customize your site: Main options, Side area options, Social Link, Post list options, WooCommerce options, Portfolio options, Styling options, Layout settings, Footer section options, Header section options
Advanced options to enable/disable individual features
Full control over site width (full-width or boxed), content area and sidebars
Revolution slider included with updates provided
Fast and convenient Visual Builder
Vector icons for perfect retina design
Numerous background options: add parallax background images to Rows, style Menus, add as Header background, boxed content background or Client logos
Top page additional styling possibilities
Stunning Header styling variations
Footer builder function
Unlimited button styles: you set the height and the shape of the button manually, also additional CSS rules allow even more options
Touch friendly interface for your convenient usage on smartphones and tablets
Fully responsive design
Sidebar generator allows you to create the unlimited number of sidebars to your taste
Select Main/Second site color for easy customize tools
Support WPML
Support IDX plugin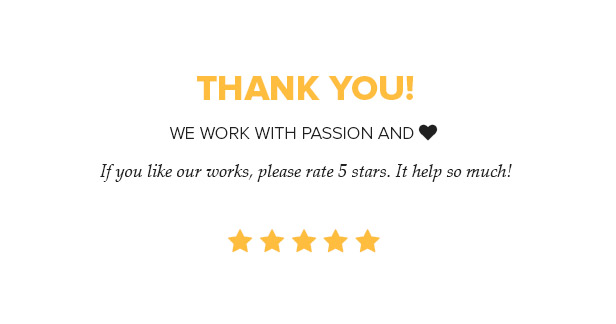 SUPPORT WHEN YOU NEED
The theme comes with an extensive help file to help you understand how it works. Drop us a notice at: Submit A Ticket Now if you encounter any problem or have questions, you will be supported by our best WordPress developers who will help you solve any problem within 24 hours.
OUR SUPPORT CHANNELS:
WHAT IS NEW IN VERSION 1.5
#1 Office Agency and allow edit profile with user having Opal Estate Office Role. Display Properties and members of office
#2. Implement Google Capcha for all Email Form
#3. Implement Saved Search Form allowing user save theirs result as loved collection. They are managed with Saved Search Menu of user dashboard
#4. Supported Shortcodes working with visual composer
#5. Implement Share Search Link for friend
#6. Implement property labels and allow customize color, background of label
#7. Improve Custom upload Marker icon for property types
#8. Improve free package for new registered user
#10. Create Shortcode ajax search
Updates History:
We update new Version: 1.8 for this theme,
– Add new element: Property Full Slider with two style
– New demo: Home Video, Home Property Slider style 1, Home Property Slider style 2
– Add feature: 360 Virtual Tour in Single Property
– On/Off Sticky Sidebar in Customizer
– Fix bug Main content below Sidebar when mobile screen.


(+) /themes/fullhouse/gulpfile.js
(+) /themes/fullhouse/js/sticky-kit.js
(+) /themes/fullhouse/js/sticky-kit.min.js 
(+) /themes/fullhouse/vc_templates/pbr_estate_slider_property.php
(+) /themes/fullhouse/vc_templates/pbr_estate_table_property.php
/themes/fullhouse/css/style.css
/themes/fullhouse/header-absolute.php
/themes/fullhouse/header-transparent.php
/themes/fullhouse/inc/functions-import.php
/themes/fullhouse/inc/vendors/dsidxpress/function-idx.php
/themes/fullhouse/js/countdown.js
/themes/fullhouse/js/jquery.prettyPhoto.js
/themes/fullhouse/languages/fullhouse.pot
/themes/fullhouse/page-templates/parts/author-bio.php
/themes/fullhouse/page-templates/parts/user-login.php
/themes/fullhouse/vc_templates/fullhouse_dsidxpress_listing.php
/themes/fullhouse/vc_templates/fullhouse_dsidxpress_listings.php
/themes/fullhouse/vc_templates/fullhouse_dsidxpress_search_form.php
/themes/fullhouse/vc_templates/pbr_brands.php
/themes/fullhouse/vc_templates/pbr_gridposts.php
/themes/fullhouse/vc_templates/pbr_portfolio.php
/themes/fullhouse/vc_templates/pbr_testimonials.php
/themes/fullhouse/vc_templates/pbr_title_heading.php
/themes/fullhouse/functions.php
/themes/fullhouse/inc/vendors/opalestate/customizer.php
/themes/fullhouse/inc/vendors/opalestate/functions.php
/themes/fullhouse/opalestate/archive-opalestate_office.php
/themes/fullhouse/vc_templates/pbr_gallery.php
/themes/fullhouse/opalestate/single-opalestate_office.php
/themes/fullhouse/page-templates/parts/sharebox.php
/themes/fullhouse/css/idx.css
/themes/fullhouse/css/ie.css
/themes/fullhouse/css/opalestate.css
/themes/fullhouse/css/prettyPhoto.css
/themes/fullhouse/css/rtl-style.css
/themes/fullhouse/css/skins/home10/opalestate.css
/themes/fullhouse/opalestate/content-property-fullslider.php
/themes/fullhouse/css/skins/home10/rtl-style.css
/themes/fullhouse/css/skins/home10/style.css
/themes/fullhouse/css/skins/home8/opalestate.css
/themes/fullhouse/css/skins/home8/rtl-style.css
/themes/fullhouse/css/skins/home8/style.css
/themes/fullhouse/css/skins/home9/opalestate.css
/themes/fullhouse/css/skins/home9/rtl-style.css
/themes/fullhouse/css/skins/home9/style.css
/themes/fullhouse/style.css
/themes/fullhouse/css/opalestate.css.map
/themes/fullhouse/css/skins/home8/opalestate.css.map
/themes/fullhouse/css/style.css.map
/themes/fullhouse/opalestate/single-opalestate_property.php
/themes/fullhouse/sass/components/_elements.scss
/themes/fullhouse/sass/components/_nav.scss
/themes/fullhouse/sass/components/_responsive.scss
/themes/fullhouse/sass/components/_template-layout.scss
/themes/fullhouse/sass/components/_vc.scss
/themes/fullhouse/sass/components/_widgets.scss
/themes/fullhouse/sass/opalestate/_styles.scss
/themes/fullhouse/sass/opalestate/_widgets.scss
/themes/fullhouse/sass/opalestate.scss
/themes/fullhouse/sass/skins/home8/style.scss
/themes/fullhouse/css/idx.css.map
/themes/fullhouse/header.php
/themes/fullhouse/inc/customizer.php
/themes/fullhouse/js/functions.js
/themes/fullhouse/sidebar.php

Version: 1.6.3 Updated 28-2-2017

We have just integrate dsIDXpress plugin to this theme,

22-Feb,2017 – Version 1.6.2

        Fixbug not show login and register on header
    change file:
    /themes/fullhouse/inc/vendors/opalestate/functions.php
    /themes/fullhouse/functions.php

Version: 1.6 Updaed 20th Jan 2017
– Add new 3 layout, and fix some bug css style
Version: 1.5.3 Updaed 1th Dec 2016
– Update WordPress 4.7
Version: 1.5.2 Updaed 1th Dec 2016
– Updated customize for theme
Version 1.0.0 – Created 7th May 2016